SIT40516 Certificate IV in Commercial Cookery (CRICOS Course Code : 093032M)
Qualification Name
SIT40516 Certificate IV in Commercial Cookery (CRICOS Course Code : 093032M)
AQF Level
AQF Level 4
Duration
75 weeks
Fees
Tuition Fee: $12,000.00 AUD

Enrolment Fee: $200.00 AUD

Material Fee: $1000.00 AUD

Other Fees: Please refer to the International Fees Schedule
About the course
The purpose of this course is to develop a wide range of cookery skills in individuals that are intending to become commercial cooks.
Career Opportunities
Employment outcomes resulting from the completion of this course may include the following roles
Entry Requirements
International students must satisfy the following conditions:
An overall IELTS band 5.5 (with no individual band below 5.0) or equivalent.
18 years and above with a High School Certificate (Year 12)
Duration
This course will be delivered over 75 weeks which comprises of 63 study weeks and 12 weeks of holiday.
Delivery locations
Campus
Address
Operating Hours
Sydney Campus
Suite 701, Level 7 541 Kent Street SYDNEY NSW 2000
Mon – Fri

9:00 – 17.30

Parramatta Campus
Level 5, Suite 2/460 Church St, Parramatta, NSW 2150
Mon – Fri

9:00 – 17:30

Melbourne Campus
Level 6, 341 Queen Street, Melbourne, VIC 3000
Mon – Fri

9:00 – 17:30

Gold Coast Campus
G104/G105 Australia Fair, Southport, QLD 4215
Mon – Thu

9:00 – 17:30
Delivery mode and Assessment
The course is delivered over 20 hours per week. The course includes two 7 hour days per week for practical training in a commercial kitchen and theory training room and  6 hours of online/distance course work.
All Choice Business College cookery programs have a requirement that students must gain work experience in the hospitality industry. All students are expected to accrue up to 240 hours / 8 weeks of practical placement experience.
Students will need to complete 48 complete food service periods in a workplace environment for the unit SITHCCC020 Work effectively as a cook. In addition, students are also required to complete 12 food service shifts for the unit SITHKOP005 Coordinate cooking operations, these shifts can be done within the 48 complete food service shifts. Students are required to prepare dishes for customers within the typical time constraints of a busy commercial kitchen. Details of the shifts, the type of service and the tasks undertaken will be recorded within the student's workplace log book.
Information regarding mandatory work placement.
Assessments may be conducted through a combination of written questions and answers, case studies, role-plays, and demonstrations.
An average of 10-15 hours of self-study per week is also required in this course.
Course Structure
Total number of units = 33
Students will need to complete the following units of competencies to attain the qualification.
Core units:
BSBDIV501 Manage diversity in the workplace
BSBSUS401 Implement and monitor environmentally sustainable work practices
SITHCCC001 Use food preparation equipment
SITHCCC005 Prepare dishes using basic methods of cookery
SITHCCC006 Prepare appetisers and salads
SITHCCC007 Prepare stocks, sauces and soups
SITHCCC008 Prepare vegetable, fruit, egg and farinaceous dishes
SITHCCC012 Prepare poultry dishes
SITHCCC013 Prepare seafood dishes
SITHCCC014 Prepare meat dishes
SITHCCC018 Prepare food to meet special dietary requirements
SITHCCC019 Produce cakes, pastries and breads
SITHCCC020 Work effectively as a cook
SITHKOP002 Plan and cost basic menus
SITHKOP004 Develop menus for special dietary requirements
SITHKOP005 Coordinate cooking operations
SITHPAT006 Produce desserts
SITXCOM005 Manage conflict
SITXFIN003 Manage finances within a budget
SITXFSA001 Use hygienic practices for food safety
SITXFSA002 Participate in safe food handling practices
SITXHRM001 Coach others in job skills
SITXHRM003 Lead and manage people
SITXINV002 Maintain the quality of perishable items
SITXMGT001 Monitor work operations
SITXWHS003 Implement and monitor work health and safety practices
Elective units:
BSBSUS201 Participate in environmentally sustainable work practices
BSBWOR203 Work effectively with others
SITHCCC003 Prepare and present sandwiches
SITHIND002 Source and use information on the hospitality industry
SITHKOP001 Clean kitchen premises and equipment
SITXCOM002 Show social and cultural sensitivity
SITXWHS001 Participate in safe work practices
Pathways
Upon successful completion of SIT40516 Certificate IV in Commercial Cookery the student may pursue SIT50416 Diploma of Hospitality Management.
Recognition of Prior Learning
We offer everyone the opportunity to apply for Recognition of Prior Learning (RPL) at enrolment. Students may be granted credit or partial credit in recognition of skills and knowledge gained through work experience, life experience and/or prior training.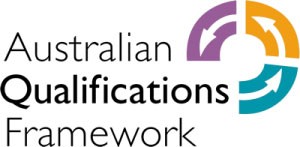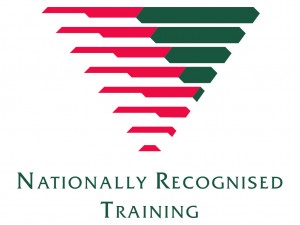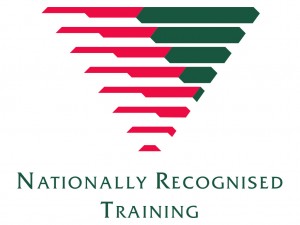 Intake Dates
2022

10 Jan

11 Apr

11 Jul

10 Oct
2023

09 Jan

10 Apr

10 Jul

09 Oct
2024

08 Jan

08 Apr

08 Jul

07 Oct
2025

06 Jan

07 Apr

07 Jul

06 Oct
Unique Student Identifier (USI)
All students are required by the Australian Government to have a Unique Student Identifier (USI). If you do not have a USI, we cannot issue your credential (Certificate & Transcript, or Statement of Attainment).