CBC qualifications are accredited under the Australian Qualifications Framework (AQF).
This means that the qualifications are recognised anywhere in Australia. You would be eligible for a credit transfer in related undergraduate program at most Australian universities.
Choice Business College has approved articulation arrangements with Griffith University. Our business students can receive up to six months credit towards a Bachelor of Business or a Bachelor of Commerce program. Students will be required to meet the standard Griffith University program academic admission criteria.
Choice Business College also has approved articulation arrangements with Southern Cross University (SCU), recognising the learning students complete within the following courses for entry into the first or second year of a related SCU course, with maximum credit for prior learning
BSB50120 Diploma of Business
BSB50420 Diploma of Leadership and Management
BSB60120 Advanced Diploma of Business
BSB60420 Advanced Diploma of Leadership and Management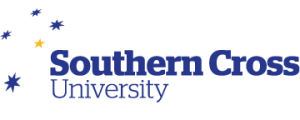 www.scu.edu.au/scupathways/aqfvocationallinkages – Current SCU AQF Vocational Qualification Linkage credits into SCU courses